ESOL adult classes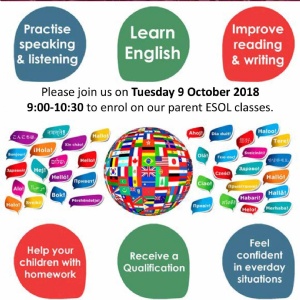 St Mark's Academy are running free ESOL classes for all adults.
If you or anyone you know could benefit from these classes, please share it with them!
Benefits of the classes include:
Improved listening and speaking in English.
Improved Reading and Writing.
Increased confidence in everyday situations.
Help your children with their homework.
You receive a qualification and improved employability.
Enrolment is on Tuesday 9 October. Let us know if you can attend by calling 020 8648 6627