UKMT Maths Challenge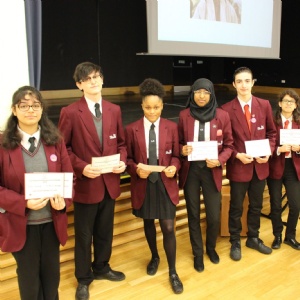 In February, High Ability year 9 and 10 students entered the National UKMT Intermediate Maths Challenge!
The challenge offers students the opportunity to show how well they apply Mathematics in real-life situations and develop their critical and analytical skills. A number of students who took part excelled and were awarded certificates in silver and bronze. We are proud to celebrate this success!
Congratulations and well down for all your hard work.