Year 10 beat local rivals at football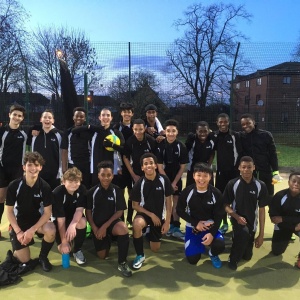 The Year 10 footbal team put in an amazing performance to beat local rivals Harris Morden.
Thie hardwork and determination of the team saw them through as winners 10 - 2 on the night. Whilst the score line is impressive in itself it was the display from the team that most impessed their coach Mr Torz-Brown; "they played such excellent football from the first to the last minute". This is the record victory for St Marks in any school fixture and the team represent the school in such an excellent manner. It makes everyone so proud as reflected by Mr TB "it makes me extremely proud to be their progress leader and football coach. Both the year 7s and 10s have had excellent seasons and fingers crossed this could be our year to bring back a trophy. " The hard work and dedication that all the sports teams are showing is a real credit to our community.