Year 7 Football Team Flying High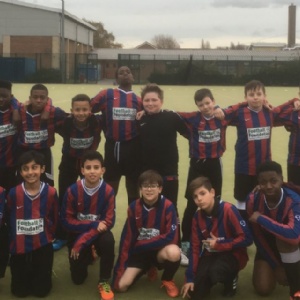 The Year 7 football have been training tirelessly each week, twice in the morning and once after school. The work has started to pay off after a victory against local rivals. Raynes Park.
This team have made a great start and two goals from vice captain Igor and one goal each from kaine and Jermaine gave St Marks a 4-1 victory over Raynes Park. Excellent performances from Raymond McCarthy, the goalkeeper, Khalid, the captain in defence and hard working midfield display from jairus gave the academy their first win in the first match of the season.
Man of the match Igor (next game this Thursday vs Rutlish)