Lorraine Pascale visits St Mark's Academy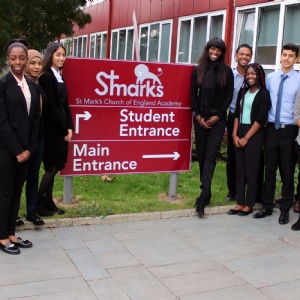 The inspirational Lorraine Pascal visited the academy today and spoke to our amazing Sixth form students. Lorraine, who is a famous TV Chef/Baker and former model, shared her stories of her life and her confidence code.
Lorraine Pascale trained at the prestigious Leith's school of food and wine. She then went on to graduate with a first class honours degree/summa cum laude in Culinary Arts Management at London's University of West London.
During her final year of University, Lorraine opened a bakery in London's Covent Garden selling cakes, tray bakes and cupcakes and it was at the time she filmed her first Television series 'Baking Made Easy' which along with the book was an instant hit in the UK.
Lorraine went on to film Home Cooking made Easy, Fast fresh and Easy and How to be a better cook on the BBC. Her shows currently air in over 70 countries worldwide. She is the author of 6 books with her 7th book a modern day baking bible to be released in Mothers' day of 2017. In 2014 Lorraine's filmed a documentary 'Fostering and me' to highlight and encourage the importance and benefits of fostering children. During the filming she was reunited with her foster mother whom she had not seen since birth.
Lorraine regularly appears on shows such as Loose Women, The One show, Alan Titchmash show and BBC Breakfast and is one of the hosts of the acclaimed Saturday Kitchen.
She is currently enjoying a burgeoning career in America, having 3 seasons of both the hit TV show, Holiday Baking Championship and the Spring Baking Championship under her belt where she judges along side The Ace of Cakes 'Duff Goldman'. Recently she filmed a spin off from the US number 1 hit show 'Worst cooks' with Anne Burrell and chefs such as Bobby flay, called Worst Bakers where she co-hosts with Duff. The show is due to air in the Fall of 2016.
The students themselves were a bit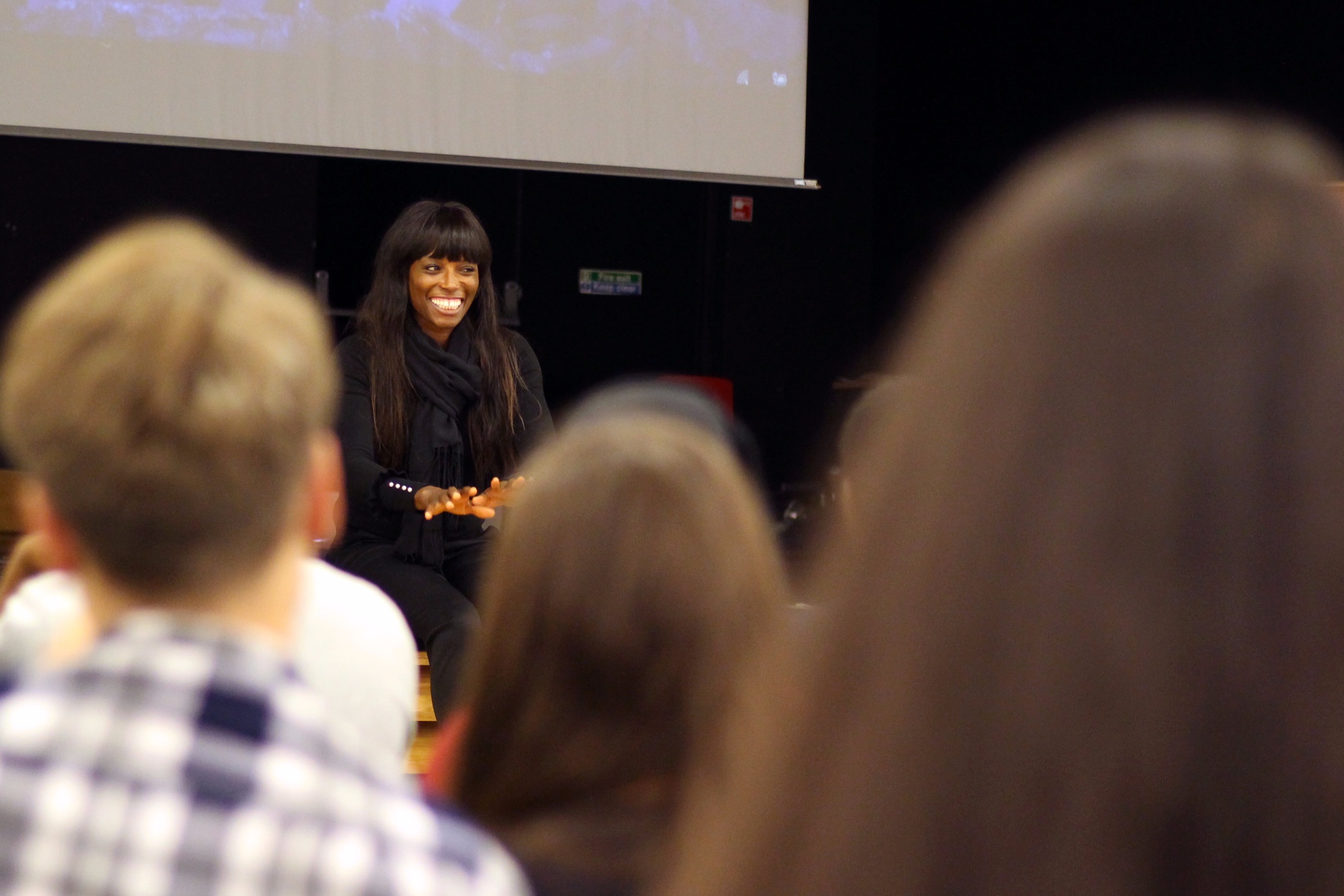 starstruck but very grateful for the time Lorraine took to speak to them. Student's commented afterwards on how helpful and affirming it is to hear from someone who reinforces messages on confidence and the search for the inner positives. The students have taken on board the very important messages and will continue to strive to be the best that they can. Lorraine will be sharing resources and further thoughts via her website: https://www.lorrainepascale.com/