Talk the Talk Workshops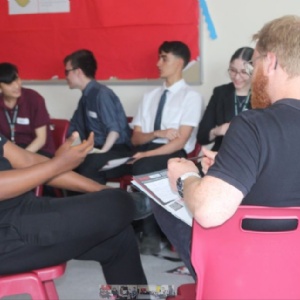 On July 11, 2022 Year 12 students were involved in a workshop called 'Talk about the future' hosted by Talk the Talk.
Discussions were focused on students future learning and career aspirations and in support of the Academy's ambition to support the oracy f students across the academy.
Findings from an impact report of the sessions found that:
35% of students reported being more aware of their own skills and experience after the workshop.
20% of students felt more resilient when dealing with challenges, setbacks and failures after the workshop
27% of students would be more confident talking about their skills, experiences and strengths after the workshop.