St Mark's Academy Hosts Star-studded Black Excellence Evening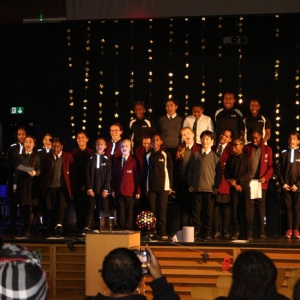 A Celebration of Diversity, Achievement, and Change
St Mark's Academy in Mitcham proudly hosted a captivating Black Excellence Evening on 8 November, bringing together students, parents, and families from local primary schools for an inspiring celebration of African and Caribbean culture, excellence, and influence.
The event, held at St Mark's Academy, part of Anthem Schools Trust, was a vibrant blend of traditional food, music, talent, and cultural heritage, creating an atmosphere of hope and change. Highlights included the enthralling rendition of Anansi, a smart and mischievous god, told by the school's drama group, an uplifting steel pan ensemble and piano piece rounded off by radio personality DJ Milktray's infectious energy getting everyone on their feet to dance.
Richard Young, Social Science teacher and Student Leadership Coordinator described by the headteacher as " a shining example of black excellence, who inspires the community every day" took the lead in organising the event, now in its third year. He was supported by St Mark's student group Black is Great, otherwise known as 'BIG'.
The school intentionally scheduled the event after Black History Month in October to emphasise that the celebration of Black excellence should extend beyond a single month and be recognised throughout the entire year.
St Mark's curriculum has been decolonised to ensure it does not favour any specific race or culture. Adaptations have been made, including examples and texts in various subjects to address misconceptions. The school boasts a highly diverse staff body, allowing students to connect with a wide range of role models and cultural activities are spread throughout the calendar including Cultural Day in May, where students come to school in their traditional dress.
Famous alumni have attended previous events, including campaigner Kwajo Twenboa who has used his voice to improve living conditions for those in need. Another former St Mark's student, BRIT Award-winning rapper Dave, also known as Santan Dave, was acknowledged for his success.
St Mark's Headteacher, Hannah Fahey, said: "Last night's celebrations served as a perfect reminder that excellence knows no bounds, and our greatest strength lies in our beautifully diverse school community.
"It is our mission at St Mark's to use the gift of education as a powerful weapon to break down barriers established by racism and celebrate diversity and the contribution of black people to our world, country and school. Inspired by children's rights activist Marian Wright Edelman's wisdom, we believe that 'You Can't Be What You Can't See', so we're here to show everyone."
CEO of Anthem Schools Trust, Mohsen Ojja, said: "Across the Trust, we understand the vital significance of representing student voices to cultivate environments that embrace diversity and ensure inclusivity. St Mark's is a shining example of this working in practice, by embracing diversity they enrich every student's educational experience and sense of belonging."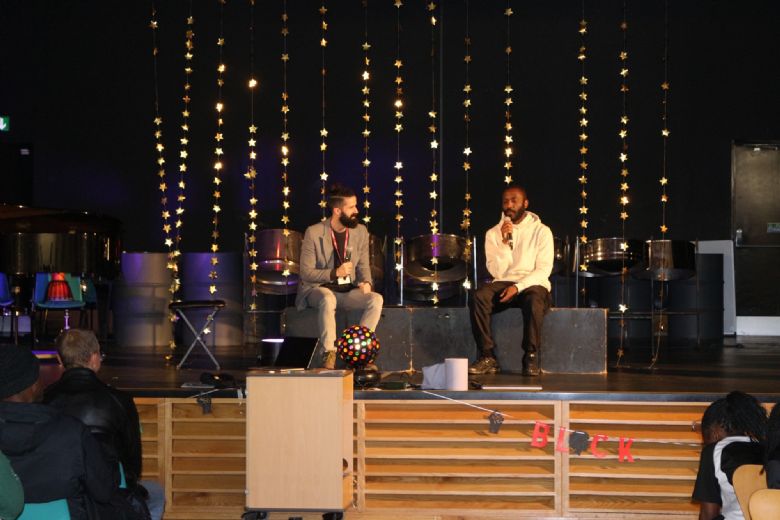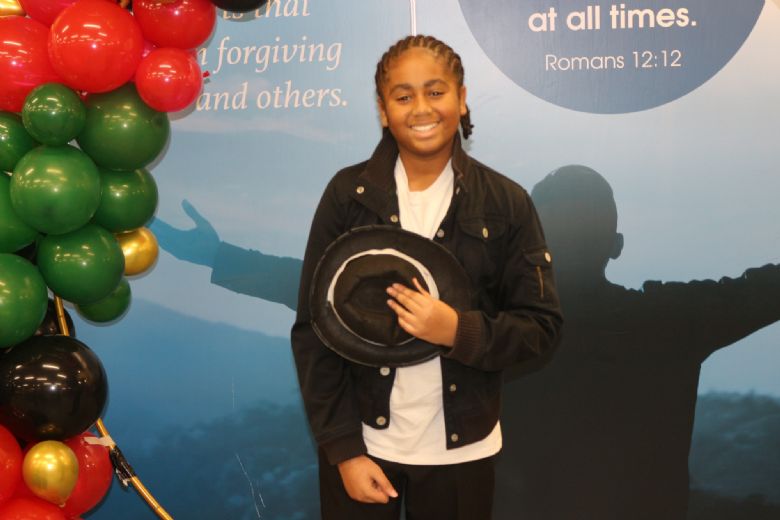 We hope to see you all again soon for one of our upcoming event. Please save the date:
| Event | Date |
| --- | --- |
| Y9 Parents' Evening & Options Information | Wednesday 22nd November 2023 |
| Christmas Carol Concert & Student Performances | Monday 18th December 2023 |
| ACE Awards | Tuesday 19th December 2023 |